Tokyo is a beautiful city steeped in history, culture, and technology. It is a great place to visit with a lot of exciting activities to engage in and places you can visit if you are there. Here are 22 great things to keep you busy in the Japanese capital:
Watch Wrestling Practice
You can't fully understand the intensity of this sport unless you are up close and personal at a sumo wrestling practice to witness the panting, grunting and dripping sweat. The practices are not attractions created for tourists, they are serious and you need to show respect while you are there.
Attend a Baseball Game
Due to the passion of Japanese in baseball, they not only play the game but they also do different things like waving umbrellas for home runs, snacking on edamame and having cheerleaders.
Bar Hop in Golden Gai
Golden Gai is a neighborhood in the Shinjuku ward of Tokyo that squeezes in over 200 miniature bars into a network of six narrow alleys, made only for pedestrians.
Play a Game of Pachinko
The Japanese arcade game pachinko is a fun game to play in Tokyo. In the game, the objective is to fire balls that will fall into a maze of metal pins
Go to a Cat Cafe
The café is in Shinjuku. Most people visit the place in order to play with unique feline breeds while they take a cup of coffee.
Eat at a Themed Restaurant
At the Alcatraz ER themed restaurant, you can eat a plate of beef shaped like a brain on the floor of a jail cell while sipping cocktails out of a dummy's head.
Walk across Shibuya Crossing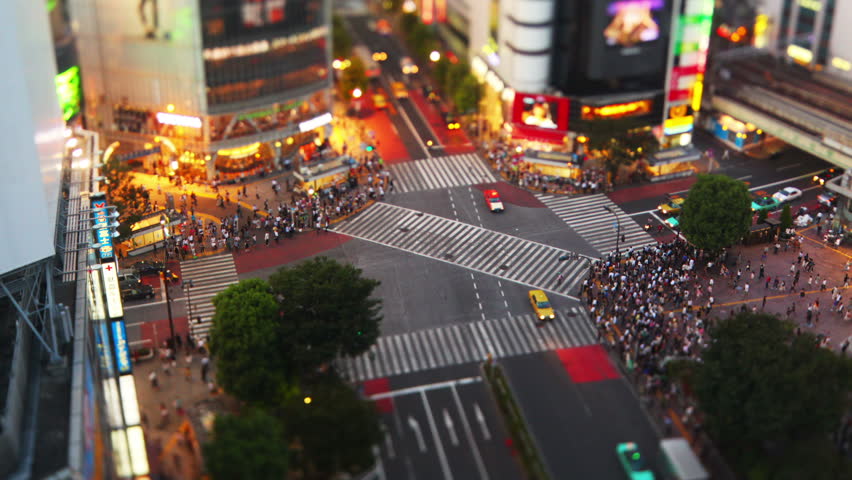 It is amazing to see and participate in the organized walk of the hundreds of people that walk across the intersections at once.
Attend a Tuna Auction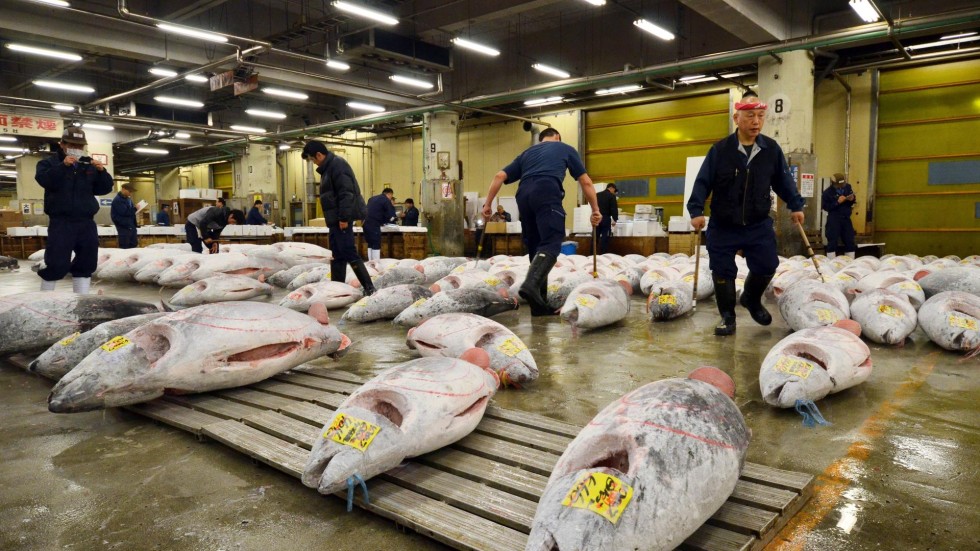 You will need to wake up really early for a chance to go to the famous tuna auction at Tsukiji Fish Market (folks start lining up before 4am). You can also scout the Tsukiji market where you can view them expertly cut of the large tunas
Attend a Kabuki Theater Show
Kabuki is a unique form of Japanese theater where they combine song, mime, dance, costume design and elaborate makeup that is typically performed solely by men.
Participate in a Traditional Japanese Tea Ceremony
Happo-en Japanese Garden is a beautiful representation of a Japanese garden where you can schedule to participate in a traditional Japanese tea ceremony.
Eat at the Kill Bill Inspiration Restaurant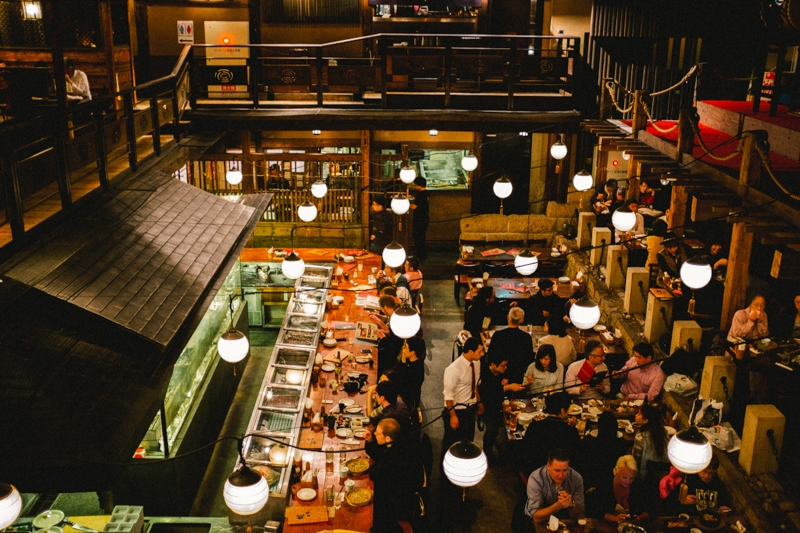 Gonpachi restaurant is known as being the inspiration for the fight scene from the Kill Bill movie. While enjoying the interior design, you can also have a taste of a bowl of Soba.
Sing Karaoke
Karaoke a big part of their culture. Tokyo has plenty of fun Karaoke bars where you can belt out a few tunes.
Use all the Buttons on a Japanese Toilet
The Japanese toilet commode isn't an ordinary potty, it acts like a spa for your private parts.
Eat Chanko Nabe (Sumo Wrestlers Stew)
Chankonabe is the nutritious stew that sumo wrestlers eat daily as part of their bulking up diet. It is a hearty dish that is relatively healthy, low in fat, high in protein and filled with tons of veggies.
Do a Kimono Fitting

The Japanese traditional cloth is typically worn by women on special occasions. Very few places offer the cloth fitting but it is worth trying since you can find a place to.
Take a Sushi Making Class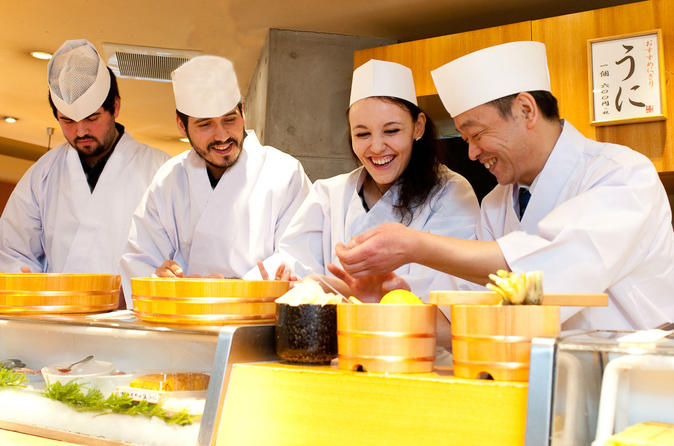 If you are a sushi lover, what better thing to do in Tokyo than learn how to make it? Viator offers a fabulous Sushi Making and Tsukiji Fish Market Tour.
Eat at the Ramen Museum
The fun Ramen Museum is located in narrow alleyways with a bunch of ramen restaurants. Not only do they provide ramen education, but your belly will be full too.
Eat at a Yakiniku Restaurant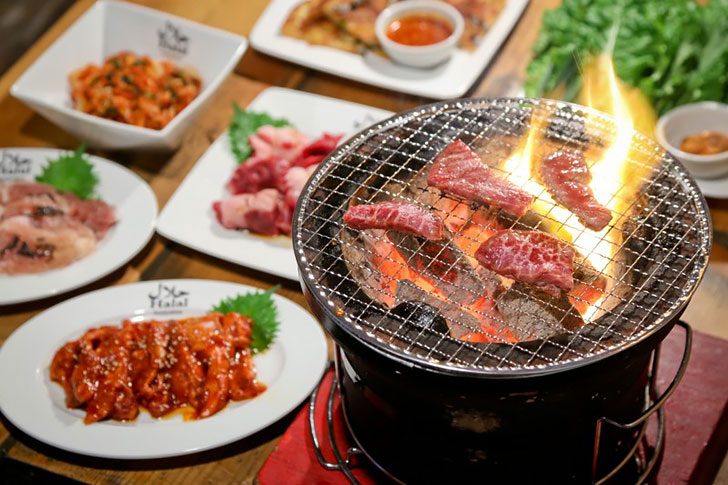 At a Yakiniku (grilled meat) restaurant in Tokyo you will be barbecuing your choice of raw grub on your own table top grill.
Buy a Japanese Knife
Japanese knives are known to be some of the best in the world due to their keen edges, quality of steel and made-by-hand techniques.
Eat in Piss Alley
Piss Alley, also known as Omoide Yokocho (Memory Lane), is best described as the restaurant version of Golden Gai. The alley is narrow and its filled with quaint restaurants, and a few drinking holes, most with just a bunch of seats.
Buy something from a Vending machine
It is hard to walk a block in Tokyo without passing a half dozen vending machines. So, have some coins in your pocket at all times to enjoy the services of the ubiquitous vending machine when in Tokyo.. Some vend weirder things like dog food, hair products, umbrellas and hamburgers.
Relax at an Onsen
Ooedo Onsen Monogatari is a hot spring theme park where you can soak in one of their relaxing baths, get your fortune told or have a foot massage.